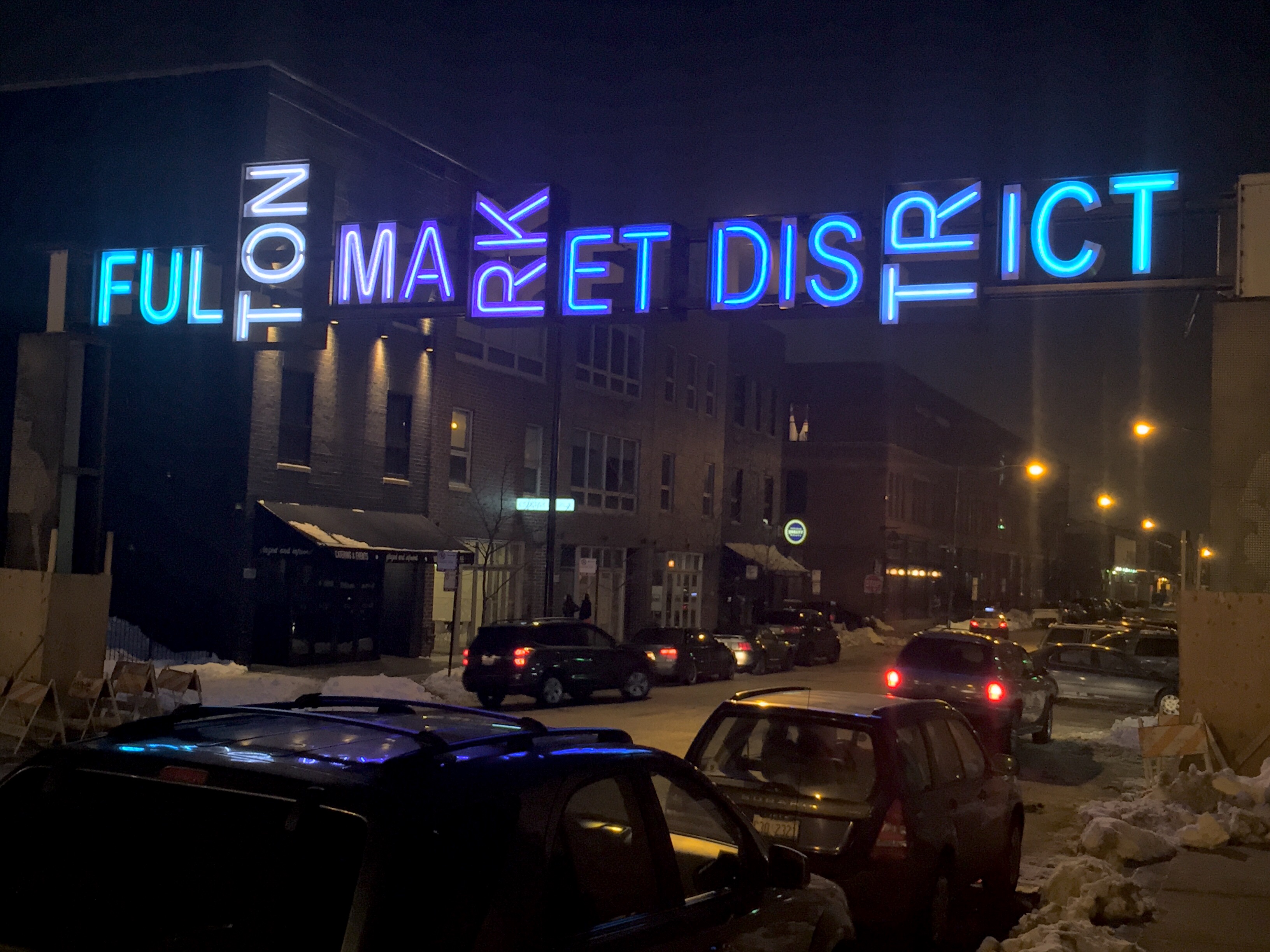 Project Description
This Streetscape project includes new sidewalks, cobbled intersections, flex street, full roadway reconstruction, street furniture, lighting, landscaping, and a gateway identifier on Fulton. Phase I extends from Halsted to Carpenter.  Phase II extends from Carpenter to Ogden.
Status
Identifier complete
Phase I design complete. Construction underway.
Phase II design complete.
Public Outreach
DPD Open House Boards, 5/21/14
Fulton Market Evening Open House Presentation
Fulton Market Construction Flyer

Fulton Gateway Task Force:
Presentation #1 4/25/14
Presentation #2 5/16/14

Fulton Market Streetscape Design Public Meetings:
Fulton Market Mid-Day Design Workshop 7/15/14
Fulton Market Public Meeting 12/10/2014
Fulton Survey
Task Force Meeting 8/27/2015
Fulton Market Section I Public Meeting 9/3/2015
Fulton Market Section 2 Public Meeting 4/11/2017
Fulton Market Section 2 Public Meeting Exhibits 1/25/2018